Rethinking energy performance certificates
Energy certificates provide building owners, tenants and investors with valuable information on the energy quality of a building.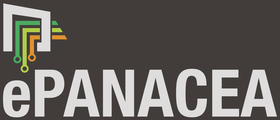 DI David Frick

Energie Agentur Steiermark gGmbH
+43 316 269700 16
Energy certificates have already been used throughout the European Union in the last 10 years. Nevertheless, we have not yet reached our goal. Calculation results that deviate from reality, sufficient consideration of user behaviour, integration of new and smart technologies, low trust in the market or lack of awareness of the importance of energy efficiency measures stand in the way of even wider application.
The aim of ePANACEA is the further development of the energy certificate calculation method. This is intended to produce more realistic results, take into account smart buildings and technologies as well as user behaviour and bring about further harmonisation in Europe. One focus of the project is the networking of relevant European stakeholders who, among other things, are entrusted with the implementation of energy certificate calculations in their countries. Likewise, a high priority is given to user feedback in order to improve the user-friendliness of energy certificates.
The ePANACEA method will be tested on 15 real buildings in Austria, Greece, Spain, Finland and Belgium.